Last May, I finished my PhD in Particle Physics. I had a great time studying physics and doing research at some of the best places: the University of Edinburgh, Scotland, for my bachelor's and master's degrees and New York University for my PhD including a year at CERN in Geneva, Switzerland. I also had great advisors: Tilman Plehn, Thomas Gregoire and Kyle Cranmer.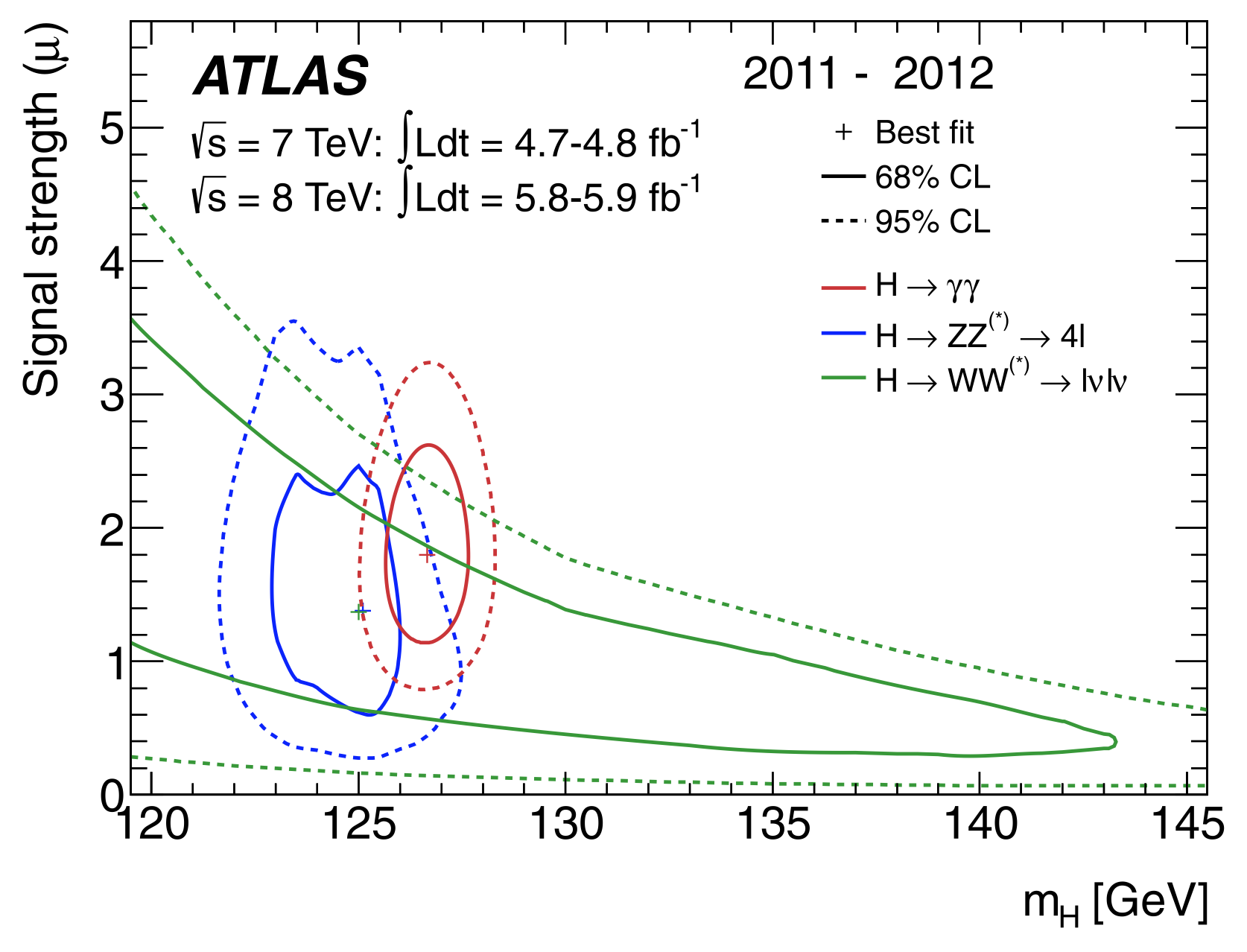 For my PhD, I was working on the discovery of the Higgs boson. CERN was an amazing place during that time, with the best particle physicists from all over the world working together. I made substantial contributions to the discovery in the ATLAS collaboration. I was the first person to combine two search channels and to see the 5σ discovery threshold being breached (blog post on the New York Times article). I created the plot on the right that was published in the ATLAS discovery paper, Science and many other places. I also worked on measuring the Higgs boson mass and the coupling strengths to other particles. A large part of my time was dedicated to statistical modeling and the development of analysis tools, some of which are now part of CERN's ROOT data analysis tool and its statistics extension RooStats.
Download Thesis: PDF
Related Posts
Decouple

from December 31, 2016

Decoupling theoretical uncertainties from measurements of the Higgs boson.

morphDemo

from March 06, 2014

Demo of a new horizontal morphing algorithm.

Achievements in Two Years at EPFL

from April 03, 2020

Summary of achievements in my first two years back in academia at EPFL.
Go Top