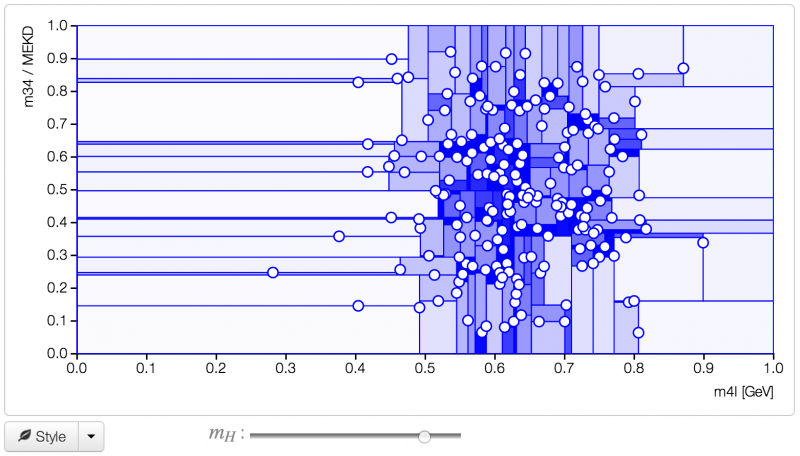 This is an interactive demo for a new morphing algorithm with special properties that are motivated from Physics. It uses KD trees and kernel density estimates that are calculated in real time in this demo. All visualization is done using d3.js and custom code for KD trees and kernel densities in JavaScript.
Link: morphDemo.html
Related Posts
Decouple

from December 31, 2016

Decoupling theoretical uncertainties from measurements of the Higgs boson.

PhD Thesis

from August 17, 2014

Finished my PhD thesis: Higgs Boson Discovery and First Property Measurements using the ATLAS Detector. It summarizes my work over a few years on Higgs Physics with ATLAS and on collaborative statistical modeling.

Collaborative Statistical Modeling

from April 11, 2015

A poster about the collaborative statistical modeling work that Kyle Cranmer and I did and that was used to discover the Higgs boson. We presented this at the opening of the Center for Data Science at NYU.
Go Top